
05-Oct-18, Finextra
ICICI Bank has announced a multi-year partnership with the Bhubaneswar Municipal Corporation (BMC) and Bhubaneswar Smart City Limited (BSCL) to launch a Common Payment Card System (CPCS) which will help citizens use a single payment option for their multi-purpose city-level usage.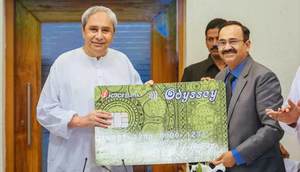 Image: OTV
Christened 'Odyssey City Card', this pre-paid multi-purpose card is a first-of-its-kind offering in the city that has been designed to enable residents to make quick and easy payments for an array of services like property tax, water bills, vehicle parking fees and trade license fee for traders and businesses, in a seamless manner.
The card can also be used for making payments at retail merchant outlets enabled with POS machines across the country, as well as on e-commerce websites.