
02-Jun-18, VietnamNet
From an e-hailing app, Grab has made great steps forward, providing many different services. Most recently, it started the payment service GrabPay and lending service Grab Financial.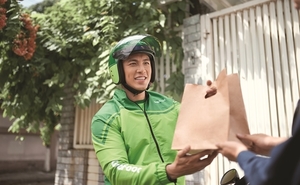 Image: Viernam Net
The consumer lending market in Southeast Asia is very large. About 2 billion people in the world cannot access bank services, and most of them are in Asia Pacific. The non-cash payment market is worth USD500 bn in Southeast Asia.
By expanding its business, Grab will have to compete with more rivals who are 'powers' in their fields. In online payment, for example, it will have to compete not only with AirPay (Sea) and Alipay (Alibaba Group), but also with local firms such as ZaloPay (VNG) and MoMo.