
03-Apr-18, The Payers
A tech-savvy generation of millennials and a forward-looking government have made India the hottest ecommerce market. Back in 2008, fewer than half the population had access to banking services. By 2025, 600 mn Indians are expected to have 3G and 4G connectivity, transforming the country into a USD 200 bn e-commerce mega market.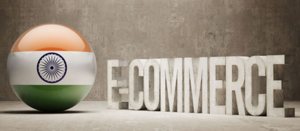 Image: The Compliance Blog
For global merchants, marketplaces, and payments system players, the opportunity has only just begun to heat up. In 2009 when the Government introduced Aadhaar, an ambitious plan to give every citizen a 12-digit digital identity, Aadhaar cardholders were immediately able to open a mobile phone account.
Since then the National Payments Corporation of India (NPCI) modernised the payments infrastructure, and as its initiatives intersect with Narendra Modi's 2015 Digital India campaign, mobile adoption and e-commerce are skyrocketing as the convenience and opportunity to shop directly from devices continues to spread across the nation.