
09-Mar-18, Tnooz
Some 130 mn Chinese individuals traveled abroad in 2017, up by 7% from 122 million in 2016. They spent a total of USD115 bn, a 5% year-on-year increase.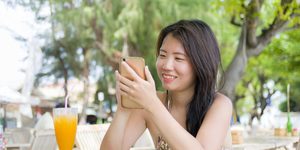 Image: ASAP
A Chinese outbound travel study by Alipay found that 65% of Chinese tourists used mobile payment during overseas travel in 2017, compared to 11% among non-Chinese tourists. 91% of Chinese tourists would be more willing to spend if overseas merchants accepted Chinese mobile payment brands.
AccorHotels CEO Sebastien Bazin predicted that, in two years, 90% or even 100% of transactions in China would be driven by mobile payment instead of cash or credit card.