
08-May-18, Nikkei Asian Review
Japanese banks hope that integrating mobile payments like Alipay and Apple Pay with other cashless methods will help them regain ground in the market and promote such options in a country where cash is still king.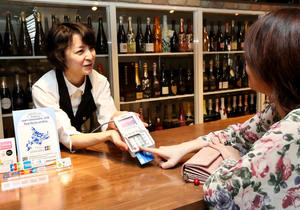 Image: Manami Yamada
Sumitomo Mitsui Financial Group is developing a single terminal to process a variety of cashless payments, such as credit cards, electronic money and smartphones. The group aims to roll out the service around 2019. SMFG expects revenue to grow from various settlement methods, such as debit cards and QR codes.
Businesses currently require separate gateways and devices to process payments for each type of service their customers use. An all-in-one terminal would aid in introducing a variety of cashless methods, even among smaller stores.