
12-Nov-18, Compelo
American Express has been granted preparatory approval from the People's Bank of China for a clearing and settlement license in mainland China.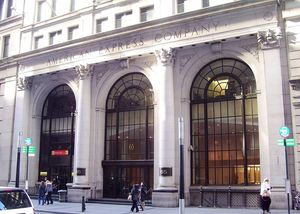 Image: Beyond My Ken / Wikipedia
American Express can now begin building a network business to process domestic, RMB transactions through its joint-venture in China. American Express has formed a JV with Chinese fintech services company LianLian to build a network business that will enable charges on American Express branded cards to be cleared and settled domestically.