
06-Nov-18, Asia Times
Close on the heels of US retail giant Walmart acquiring Indian e-commerce firm Flipkart, US online major Amazon is cutting deals with offline retailers in India to bolster its reach.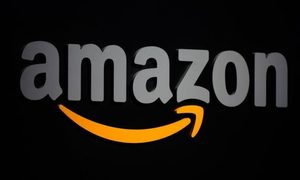 Image: Asia Times
The Seattle based e-commerce firm's investment arm is set to pick up a 9.5 percent stake in India's Future Retail, the retail arm of Future Group. The deal is pegged at INR25 bn.
Future Retail enjoys nearly one-third of the market share in India's organized food retail market with a total retail space of 1.4 mn sqm and a presence in 340 cities. It runs numerous retail chains such as Big Bazaar, Nilgiris and EasyDay. The deal would give Amazon access to tap these vast properties.