Maharashtra looks at telemedicine to combat lack of doctors
 01-Aug-16, Source Title
To overcome lacunae, such as lack of adequate doctors and staff in public health institutions, and ensure that medical care is made available promptly to people in far-flung areas, the state government is planning to enable electronic diagnosis and treatment through telemedicine.
The state public health department is establishing ePHCs through corporate social responsibility (CSR) funds at locations across Maharashtra for last-mile connectivity.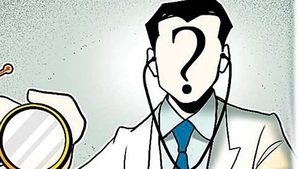 Image: DNA India
Officials admitted that basic public sector health-care infrastructure, like primary health centres (PHCs), is inadequately staffed and underutilised, prompting the need for such electronic interventions and cloud-based health-care solutions.
The paramedical staff at the ePHCs will use the teleconferencing facilities to consult doctors and specialists and send test results to them for off-site diagnosis and referral.