
07-Apr-18, Pharmabiz
From Apr-18 India's Ayushman Bharat National Health Protection programme gives the country's people access to quality treatment within a limit of INR5 lakh (USD7,700) per family.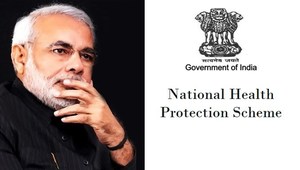 Image: Pradhan Mantri jan Dhan Yojana
Healthcare is a higher priority for the country. Medical experts see it as symbolic for India with the government's Ayushman Bharat to provide affordable healthcare to 500 mn people.
According to Dr Jyothsna Krishnappa, Senior Consultant at Apollo Hospital, "With majority lacking healthcare access in India, Ayushman Bharat will move India towards UHC [Universal Health Coverage]. It would also be the government's responsibility to address the quality, accessibility and affordability of basic healthcare".