
09-May-18, South China Morning Post
WeDoctor Holdings, an online health care services provider backed by Tencent Holdings, has completed a USD500 mn private share sale, in the second major equity financing deal in China's nascent health-tech sector in three weeks.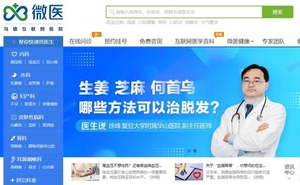 Image: SCMP
The share sale is "the largest pre-IPO financing ever in China's technology-based medical and health care sector", valuing the start-up at USD5.5 bn, the Hangzhou-based medical information and online consultation provider said.
Medical insurance major AIA Group and tycoon Henry Cheng Kar-shun's infrastructure conglomerate NWS Holdings are the largest buyers in this round of equity fundraising.