
30-Jun-18, The Straits Times
In the eastern Chinese city of Hangzhou, an ambulance speeds through traffic on a wave of green lights, helped along by an artificial intelligence (AI) system and big data. The system is part of a trial by Alibaba Group.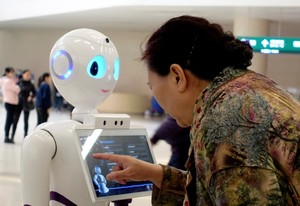 Image: Reuters
The Chinese tech giant is hoping to use its cloud and data systems to tackle issues hobbling China's healthcare system like snarled city traffic, long patient queues and a lack of doctors.
Alibaba's push into healthcare reflects a wider trend in China, where technology firms are racing to shake up a creaking state-run health sector and take a slice of spending that will hit USD1 tn by 2020.