
27-Nov-18, Asia Times
After moving on from the e-commerce giant he founded following its takeover by Walmart, Sachin Bansal is reportedly looking to invest in agriculture technology and financial technology.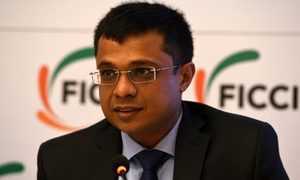 Image: AFP
He plans to set up a holding company through which he will establish new businesses and make fresh investments. Bansal has brought in Ankit Agarwal, a veteran of American Express and Deutsche Bank, as a partner.
After Walmart took over control of Flipkart, Bansal sold his 5% stake for nearly USD1 bn, of which he may have retained nearly USD750 mn, after taxes.